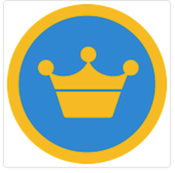 It's little more than a week since The New York Times came out with its blockbuster exposé demonstrating the rampant corruption and fraud that has increasingly plagued Foursquare's "Mayorship" program, casting a cloud of ethical impropriety over all those digital-age Boss Tweeds who've been strutting around. It turns out these tinpot chieftains were cheating—checking in at venues while merely walking by, electing themselves Mayor of their own underwear, and other electoral chicanery.
On Thursday, Foursquare reacted, introducing a new feature that lets users know when they're getting close to a Mayorship. Now, if a user is within 10 check-ins of becoming Mayor, the app will send an alert pointedly informing the would-be kingpin that he or she is 10 days away from assuming power. The announcement on the company's blog offered this pointed reminder: "To become Mayor of a place, you need to have checked in more days than anyone else over the last two months (60 days), so only one check-in per day counts."
This also emphasizes a key distinction from Facebook's Places, which is all about letting friends know where you are right now (even if this is your fourth time there today).
An additional Foursquare tweak: As of Thursday, "Managers" and "Employees" can no longer also be Mayors of their own venues. It's a good day for freedom.