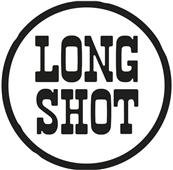 At 3:00 p.m. Eastern Time today Longshot magazine announced that the them for the next issue will be—drumroll—"comeback." The new incarnation of last May's 48 HR magazine, which was forced to change its name after a cease and desist from CBS, will be taking submissions in reporting, personal essay, fiction, and other categories—but only until 3:00 p.m. tomorrow! After which time, the next 24 hours will be devoted to selecting and editing pieces, designing pages and laying everything out. And just for good measure, this time around the team will design a website and an iPad app in the same time span, Joe Pompeo reports today at Business Insider.
Longshot explains the choice of "comeback" on its Tumblr.
We are down. The refrain of change has faded or flared into anger. Life goes on, but that's all it's doing. The economy's story is told in lines that keep wiggling down and to the right. It's like we're part of the entourage of a fading rapper, watching an energetic kid step into the cipher and knowing our man just can't hack it anymore.

But today is the day we forget all that noise! We might be down. We might be out. We might have been cease-and-desisted by a powerful media conglomerate. But today, we're back. We're looking straight in the mirror, and fixing our makeup, and going out. Do call it a comeback.
So go get out there and start reporting! Anyone has a chance at publication—and, even better, payment—though co-creater Mat Honan does have a few writers already on his mind. "We never know who will make it in the magazine," Honan told Pompeo. "We're hoping to get pieces in from folks who didn't send us anything last time, like Choire Sicha, Ann Friedman, and Steve Silberman."