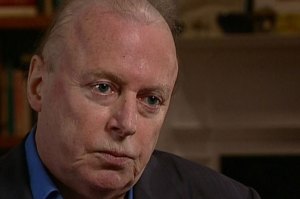 Charlie Rose was the latest junction on the Christopher Hitchens cancer whistle-stop tour, and the interviewer pulled no punches in inquiring about the lifestyle that inevitably contributed to the pundit's cancer.
Rose, who had a health scare himself fairly recently, asked Hitchens if he would do it all again, in terms of drinking and smoking, knowing that cancer was a distinct possibility for him. Hitchens said that he would, though he also added that he "wouldn't recommend it to others."
I think all the time I've felt that life is a wager, and that I was probably getting more out of leading a bohemian existence, as a writer, than I would have if I didn't. Writing is what's important to me and anything that helps me do that — or enhances and prolongs and deepens and sometimes intensifies argument and conversation — is worth it to me, sure.
Hitchens called the press he's received since announcing news of his cancer "as near as I'll get to reading my obituaries," though his recent outpouring of writing and interviews on the subject of his impending death have certainly provided fodder for the pre-mortems.