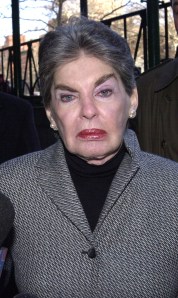 – The Post dealt some real estate gossip blows this morning, announcing that "Queen of Mean" Leona Helmsley's Greenwich mansion is rumored to be sold–finally, after three years on the market–but for less than half its $125 million price tag. The 26-room mansion has been called a fixer-upper which might have something to do with the nearly $50 million discount.
– Heiress Cornelia Guest has apparently put her family's Old Westbury estate on the market. The daughter of social fixtures Winston and CZ Guest was overheard telling guests at Martha Stewart's recent Hamptons' birthday party that she wanted to sell the 11-bedroom home for around $20 million before she moves to Montauk.
– Frasier star Kelsey Grammer, who has been renting a $29,000-per-month apartment at superior 15 Central Park West, is on the hunt for a new Manhattan apartment. According to yesterday's Post, the recently divorced actor, who is expecting a child with his former-stewardess girlfriend, is looking for a new place to bring the baby home to.