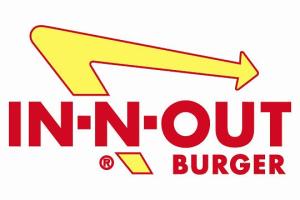 In one of those Jesus lives among us moments, GuestofaGuest has announced that there's been an In-N-Out Burger secretly operating in New York City for over a year. Though, not really.
With the fervency of a someone who sees the face of the Virgin Mary on their toast, the blog enumerates the reasons the soon-to-be-opened Fresh & Fast Burgers on East 23rd, clearly a knock-off, may be the real deal.
Side-by-side comparisons focused on the patties (which this Californian blogger detests), fries, red ribbon painted on the walls and identical infant-proof menus consisting of four food items.
Grub Street is much more sensible about the whole thing, saying the restaurant — the first of a planned chain — may merely serve as New York's answer to In-N-Out. You know, along with Shake Shack, Five Guys, 5 Napkin, etc.