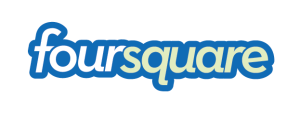 Maybe this is splitting hairs, but is "partnership" really the right word for what's going on between Foursquare and Facebook w/r/t the new location service that Mark Zuckerberg announced today at his press conference in Palo Alto? Much has been made already of the fact that reps from Foursquare, Gowalla and Booyah were invited to speak at the Facebook announcement, and the impression that the four companies involved seem to have wanted to create is that all of them are best friends with each other and no one is out to destroy anyone with their huge social graph. Thus you have bloggers and reporters saying that the companies are "partnering." But considering Facebook– which has some 500 million users and thus has the potential to overpower other, less established geosocial services– was always going to make the Places API available to third party developers, why is there any need for Foursquare to hold hands with them in order to integrate "Places" and allow users to crosspost their check-ins to both services? Is it just a matter of Foursquare et al. getting the API ahead of time so that the integration is ready to go on day one?
It's possible we're missing something and there actually some meaningful "partnership" going on here, and if that's the case we'll update, but regardless, it's worth remembering that this was a press conference, which means that Facebook's decision to trot out reps from their competitors in this space has a lot to do with appearances. So why is it in Facebook's interest to send this message of collaboration?
One possible reason is that Zuckerburg– who has been accused of stealing ideas in the past!– knew his company was going to catch some heat from techies for ripping off Foursquare so much, and showing that Foursquare's not mad at them for this might have been an attempt to throw cold water on their criticism. What are other possible reasons?