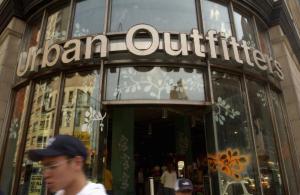 PBS is boring, say Canadians.
Student loan debt has now surpassed credit card debt.
"You can take this job and shove it. WEEEEEEEE."
"It's Easy to Publish a Book These Days."
Leonardo DiCaprio on pretending to have sex with Kate Winslet while her then-husband Sam Mendes directed: not weird.
MTV hires a "teejay."
A Times reporter talks at his phone.
"Ironic" Urban Outfitters sign evokes the storefronts it replaced.
Vandals steal and attempt to sell the Beatrice Inn's sign.