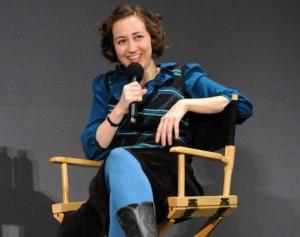 Who is this soon-to-be Girl With the Dragon Tattoo?
A ghost stroller in Park Slope freaks everybody out.
The CBS documentary that "traumatized" Jonathan Franzen's hometown.
Jodi Picoult is mad about The Times' fondness for white male authors.
Will the Tavern on the Green be closed forever?
Here is a list of magazine-sponsored Fashion Week events.
Lincoln Center workers might strike at Fashion Week
Oh my god do we really have to get rid of all our stuff now?
Glenn Beck's book makes its theatrical debut.
Kristen Schaal talks about Jezebel v. Daily Show, and how Matthew Weiner taught her to smoke