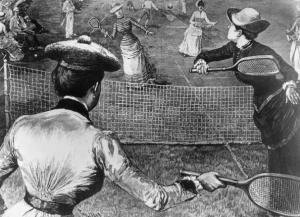 The difficulty of finding courts vexes New York's tennis players.
Lush Life author Richard Price will write his nextbook under a pen name: "Jay Morris."
Consulting an expert on Don Draper's fetish.
"Girl, 14, tasered by accident."
How Google counts all the books.
How The Times designs its graphics.
No love for the Lion.
Christopher Hitchens gives his first interview post-cancer diagnosis tonight.
Time cannot get enough of thinking animals.