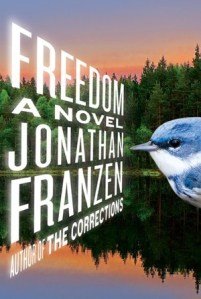 "This might be a good place for me to register my profound discomfort at having to make videos like this," says Jonathan Franzen in a new video for FSG, a pretty standard-issue author interview about his latest book, Freedom.
We guess we shouldn't be surprised: this is a man who once wrote an essay about how odious he found smoking and why he was, nonetheless, a smoker.
Michiko Kakutani says that with Freedom, Franzen triumphs by "creating conflicted, contrarian individuals." As conflicted and contrarian as their creator, maybe!