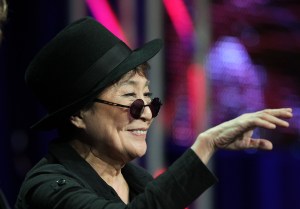 Now we bring you a new feature from OBSERVER.COM, a lunchtime roundup of recent things you may have missed around the web in the past day or so.
1. Prostitution Prosecution: Messy
Curious about the problems facing our city's battle against prostitution? Look no futrther than this compelling Salon item that ran yesterday and paints a great picture of what it's like to be on both sides of a prostitution case, in New York and elsewhere.
2. Yoko Ono's Latest
Yoko Ono! Kind of weird, right? Via Vulture, see her latest work "Voice Piece for Soprano" from the MoMA.
3. The Bibliography of the First Draft
Like many people Jack Shafer assumed that Philip Graham coined the phrase calling journalism the "first draft of history." However, he was wrong, and in a Slate piece today explores how wrong he was, and how right he can be in nailing down the phrase's actual origin.