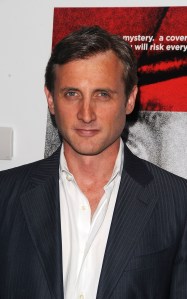 Video content on Mediaite, the flagship site in Dan Abrams' blog empire, received a harsh analysis by Jeff Bercovici today, who wrote that the site's practice of hosting television clips "tests the limits of fair use."
As Bercovici explained, more than half of the site's traffic comes from its embeddable video player, which often features lengthy television clips with little editorial input. Bercovici cites a seven-minute long interview with Hugh Hefner on CNN and a five-minute ESPN clip as particularly egregious examples of the site's video appropriation. Bercovici spoke with network representatives about the clips, who expressed displeasure, but editor Colby Hall refused to answer any questions when Bercovici reached out to him.
"Singling us out feels like another in a long line of repeated efforts rooted in some sort of vengeful disdain or general disapproval of Mediaite and Dan," [Hall] wrote. "Honestly, I've very little interest in assisting in this ongoing game."
However, Business Insider noticed that the offensive Hef clip is now a YouTube video, rather than hosted by the Mediaite player. And now the ESPN clip has been replaced too. There's no telling what may happen if we draw attention to this Larry King interview with Larry Gaga or this Entertainment Tonight footage of Tiki Barber and his girlfriend. No gamesmanship here, friends, just adding value.
Update 8/13, 11:45 a.m.
Mediaite has fired back at Bercovici, saying that its video practices are much better than those of AOL, which owns the site where Bercovici wrote his initial criticism.