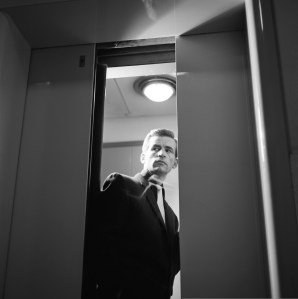 Richard Beckman hasn't been shy about trying to hire big names for E5 Global Media. He tapped Janice Min to run The Hollywood Reporter (that's gone well, in sort of an awesome low-brow way). He was trying to get Richard Johnson from the New York Post earlier this summer, but Mr. Johnson couldn't get out of his contract.
Now it seems that Vanity Fair's Michael Wolff may be up for a job as editorial director of E5's Adweek, Mediaweek and Billboard. At least Jeff Bercovici thinks so after catching wind that Mr. Wolff has been inMr. Beckman's office building (which happens to be Mr. Bercovici's office building) on Ninth Street and Broadway three times in the last month. Yesterday, Mr. Wolff was seen getting off on the seventh floor, where the E5 offices are.
Mr. Bercovici called Mr. Wolff to ask if he was up for the job. "Let's not have this conversation," Mr. Wolff said. He hung up shortly after. So, who knows, but sure.