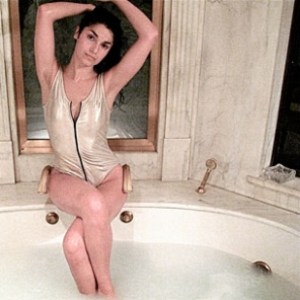 Things do not look good for American Apparel. According to a "preliminary" report released today, "loss from operations for the second quarter of 2010 is expected to be in the range of $5 million to $7 million, as compared to income from operations of $7.3 million in the second quarter of 2009." The company had said last week that it would be unable to assemble a full report "without unreasonable effort and expense."
Also, Dealbook reports that AA shares fell more than 13 percent after the company disclosed that it had received a federal subpoena over recent accounting issues.
This is somehow all the more poignant because The Times identifies the brand as "the clothing choice of urban hipsters" just as CEO Dov Charney declares hipsters to be "over." But: we guess the paper uses the H-word pretty promiscuously.