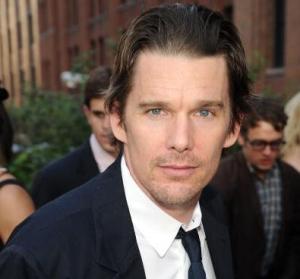 The New York Public Library's "Library Lions" are honored for their "contributions to the world of ideas." Ethan Hawke, one of this year's honorees, has given the world such ideas as "doing 'To Be or Not to Be' in a Blockbuster." Oh and also: founding and endowing the Library's Young Lions Fiction Award, and being co-chairman of the Young Lions.
Hawke's fellow Lions include NYPL president Paul LeClerc; the other three honorees have no obvious Library or Lion affiliation.
In our excitement over Steve Martin we neglected to point this out.
Duly noted!