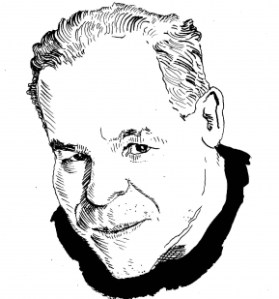 America may be, as Gertrude Stein once wrote, the oldest young country in the world, but we are currently afflicted with the growing pains of a national neophyte. We are now experiencing several furious battles—waged in different keys—over the ownership of symbols.
In lower Manhattan, the city's decision to allow an Islamic center to be built just blocks from ground zero has various groups fighting bitterly over what should stand near that site hallowed by criminal slaughter. To answer that question, you have to essentially determine who has the greatest claim to the national and even spiritual meaning of ground zero: the families of the victims who were murdered there, every American, certain Americans, local government, the federal government—or simply the loudest, most passionate or perhaps menacing voices?
Further uptown, in what seems like almost a parody of the toxic struggle two miles away, various factions fight over the right to build a comparably tall building blocks away from the Empire State Building, the very symbol of Gotham, and of New York as a world city. There was also the brief tussle between followers of Mother Theresa, who insisted that the owners of the ESB commemorate the saint's birthday by lighting their apparently sacred property in blue and white—as the ESB's owners commemorate various holidays in an array of color schemes—and the owners themselves, who flatly refused.
And now, tomorrow, we have Glenn Beck's "Restoring Honor" rally, which Beck, Palin and others have decided to hold on the very day when, and at the very place where, Martin Luther King made his legendary "I Have a Dream Speech." The name of the rally itself suggests, of course, that honor has been lost, and carries a malign implication (for those who care to hear it) that the very fact of a black president might be to blame. But Beck's sleazy cunning and spiteful sanctimony are beside the point. Who owns that fateful, thrilling day? Can a parcel of time and a certain place be carved out of history and made the property, as it were, of a singular memory, of a particular conviction?
Maybe this borrowing, or paying homage to, or stealing, or appropriating, or desecrating—choose your side—is thriving at a moment when the internet's cult of free makes everything once thought to be private or safely owned up for grabs. Or maybe we are reaching some sort of cultural Armageddon, where the forces of Right and Left will join battle and finally decide just what this country is going to be. But the strangeness of this go-go place called America, situated on the cutting edge of modern civilization, spawning one Jerusalem-like war over sacred spaces and times after another, should not be lost on anyone.