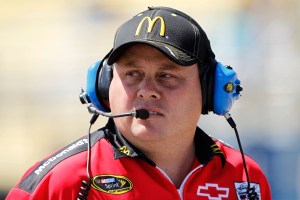 A study last week by Nation's Restaurant News showed that McDonald's doesn't rank among Americans' top 15 favorite restaurant chains (Huffington Post has pictures). IHOP, bringing up the rear in 15th place, was the favorite of only one percent of the 5,000 consumers who responded to the poll. McDonald's ranking, too low to be reported, must be even worse.
But! The chain's sales worldwide rose seven percent in July. In the U.S., where sales rose 5.7 percent, it was McDonald's best monthly performance in over a year.
How to explain this apparent contradiction? In addition to the fact that the survey sample size was small, it was conducted in May and June—before the weather got hot and people started craving McDonald's new real fruit smoothies, the AP concludes.
Or else people secretly love McDonald's and are too ashamed to admit it.
Update 5:52p.m.: We just heard back from Lizzie Roscoe, supervisor of corporate media relations for McDonald's. "Honestly I can't speak to the [Nation's Restaurant News] survey," she said. "I can't speak to why their results came up the way they did. Clearly we are very popular with our customers in the United States, otherwise our sales wouldn't have been up 5.7 percent. There's clearly a discrepancy between our results and what the survey reported."
She also shared thoughts on McDonald's as a recession-proof food.
"We did well before the recession, we did well during the recession and now that it appears we're going into a double dip recession, we're continuing to do well," she said. "We've had positive sales for years."