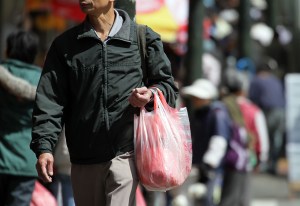 The alleged architect of an $880-million Ponzi scheme may have copped to the charge, The Associated Press reports.
According to prosecutors, Nevin Shapiro, the man behind already suspicious-sounding Capitol Investments USA, bilked more than 60 investors using the technique pioneered by Charles Ponzi in 1920 and perfected by Bernie Madoff through the 1990s and 2000s. And like Madoff, Shapiro found Florida to be teeming with suckers (New Jersey and Indiana residents are also included in Shapiro's count of con victims).
The trick is well known by now: Pay older investors returns with new investors' money, and hope to escape discovery before the con collapses on itself.
Shapiro's window dressing for the operation was a fictitious wholesale grocery distribution business. The pitch was that Shapiro engaged in a kind of vegetable arbitrage, buying low-cost vegetables in one part of the country—we're thinking arugula?—and then selling them where they'd fetch a higher price. Apparently his clients believed that such an undertaking could yield 26% returns without any risk.
Before getting busted in April, Shapiro, a huge University of Miami fan, donated $150,000 to the U to fund a lounge for student-athletes, and (this is weird) bought a pair of diamond-studded handcuffs for an as-yet-unnamed professional athlete. Go 'Canes!
Shapiro's plea agreement hearing is scheduled for Sept. 15.