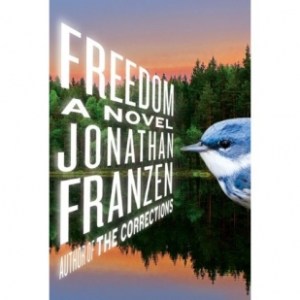 President Obama, vacationing on Martha's Vineyard, picked up a copy of Jonathan Franzen's Freedom. The book is not yet actually out, and Obama did not have to pay. According to the Cape Cod Times:
Obama was given an advance copy of the book "Freedom" by Jonathan Franzen — which is not yet released — after he asked about its availability, said Braasch. He also signed copies of his book "Dreams From My Father" for the bookstore staff.
We encourage readers to try this out for themselves! But only if they have copies of their own bestselling memoir on hand to sign.
Also, it appears that for the President, not even a book called Freedom (alternatively, "a masterpiece of American fiction") is an uncontroversial choice. CBS reports:
Bunch of Grapes Bookstore told Knoller it does not actually have publication copies of "Freedom." Advance reader's copies are given to bookstores to help them judge a book and determine how many copies to order. Bookstores nationwide have expressed frustration about reports that Mr. Obama bought the book, since they are not yet able to sell it.
Can't win.