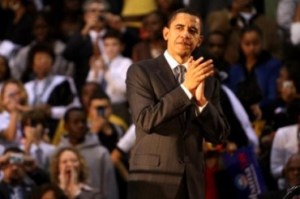 A Quinnipiac University poll today shows President Barack Obama's job approval rating in New Jersey split 47-47%, down from a 50-46% approval rating June 17 and the President's lowest ever in the Garden State.
Broken along party lines, Democrats approve of the President, 80-16% and Republicans disapprove, 80-14%. Independent voters disapprove 53-41%, compared to a 52-45% disapproval June 17.
Quinnipiac conducted the poll of 1,190 New Jersey voters Aug. 9-17. The poll has a +/-2.8% margin of error.