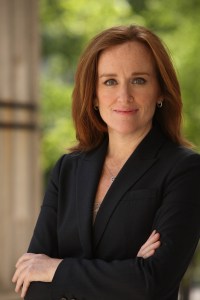 Attorney general candidate Kathleen Rice released her "plan for environmental justice," today, which calls for expanding the attorney general's environmental protection bureau, closing the Indian Point power plant, a moratorium on hydrofracking and a naming and shaming of the state's biggest environmental polluters.
"I believe the next AG must be a 'green AG' and that he or she is in a unique position to push for enhanced state and federal regulation, an increase in office resources and a push for renewable and clean energy," Rice says in a release.
The announcement, coming fourteen days before voters head to the polls, can be seen as an effort to dig into the liberal base that is expected to come out for Eric Schneiderman, although it is Richard Brodsky who has been making the most hay of his environmental bonafides.
The full agenda can be found here.