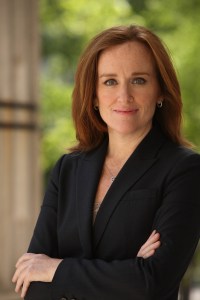 Attorney general candidates Kathleen Rice and Eric Schneiderman continue to battle on each other's turf as the attorney general race enters its final days.
The Rice campaign is expected to announce the endorsement of Assemblywoman Michelle Schimel, who, along with Schneiderman, led the charge to pass a firearm microstamping bill in Albany earlier this year. That bill,which would have essentially fingerprinted bullets so law enforcement could determine from which gun they were fired, passed the Assembly, but not the state Senate, despite a strong push by Schneiderman and Mayor Michael Bloomberg.
Interestingly, when asked why she is supporting Rice, Schimel pointed to her support of the very microstamping bill that Schneiderman sponsored in the Senate.
"It's a question of loyalty. She was very active on the microstamping bill," she said. "I needed the support of the state's DA's and she fought to get the support of the state DA association."
Added Schimel: "She worked Albany for me even before she ran for this job. She worked the floor in the Senate to convince them to support microstamping. I said to her, 'It's not just your beautiful self. You've got to work the room.' And she actually worked the room and she knocked on doors fearlessly and said to senators, 'You've got to support this. I need it in my arsenal.' Loyalty is important to me and I'll never forget that."
To be fair, Rice has served as Schimel's district attorney for the past five years, and Schimel did refer to her as "a local girl."
When asked how she would explain what appears to be a slight at Schneiderman, Schimel said, "I don't have to explain it. My relationship with her is deeper and longer and that's just how I base my judgment. And she is a prosecutor too, and assertive, and that's how I'm pitching it…I certainly don't want to denigrate Eric. That's not the goal of this."