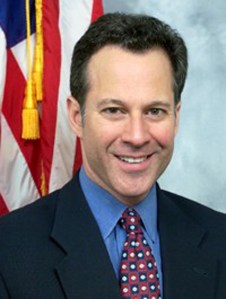 Atttorney general candidate Eric Schneiderman rolled out his women's agenda this afternoon.
And, not surprisingly, the first bullet point promises a flexible schedule for working mothers–a not-so-subtle jab at his rival, Nassau District Attorney Kathleen Rice, who in 2006 who fired a dozen women who were working part-time in her office.
"Eric will never force working women to choose between their careers and their families," promises the policy paper.
Schneiderman's campaign–running to the left of Rice–has done its best not to cede too much of the women's vote to the only woman in the five-person field. And the move comes one day after Rice tried to horn in on some of Schneiderman's progressive support by rolling out her environmental agenda yesterday.
So, while Rice has collected a slew of endorsements from women's groups, Schneiderman has trumpeted his support from NARAL New York and a number of female electeds. (Yesterday, the campaign announced the support of former Manhattan Borough President Ruth Messinger and Assemblymember Linda Rosenthal.)