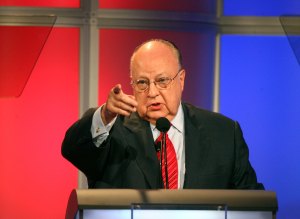 Roger Ailes and Sean Hannity are among the prominent New Yorkers on the NYPD's list of New Yorkers who are eligible to carry a concealed handgun, Yahoo's Upshot reports. The website filed a brilliant FOIA request to see who has a "carry business" license and it would seem that a fair number of prominent are packing heat.
Yahoo's still going through the 445-page list but they've already turned up some choice boldface names.
Other prominent New Yorkers on the permit list include Howard Stern, Don Imus, Donald Trump and Donald Trump Jr., and Estee Lauder heir Ron Lauder.
Famous paranoiac Glenn Beck is known to mutter "God, I hate this town" on his radio show. We have to wonder if his name won't turn up next.