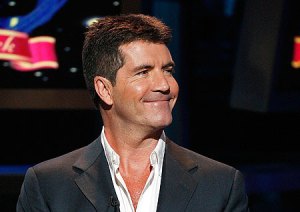 The sun may have finally, truly set on the British Empire. Deadline's Tim Adler reports a startling admission from a co-producer of one of Simon Cowell's legendary British television talent extravaganzas. Let the Kingdom tremble:
Talkback Thames, which co-produces Simon Cowell's Britain's Got Talent with his Syco, has admitted to me that the show has used Auto-Tune to make auditions sound better.
This is the third time this season that some kind of cheating has been reported in relation to one of Cowell's shows. There have been two scandals involving The UK version of The X Factor so far:
Gamu Nhengu, 18, sang "Walking On Sunshine" and judges–including Simon Cowell–voted Nhengu through to another round. Facebook promptly erupted, with fans screaming "Auto-tune!" and calling X Factor a scam. X Factor copped to the use of auto-tune, yes, but only in post-production, and only to provide the audience with "the most entertaining experience possible."
Another X Factor contestant has an American record contract. Katie Waissel allegedly has a contract with a Chamberlain Records in Los Angeles under the name "Lola Fontaine."
Simon Cowell, reports Deadline, has reacted by "banning performance-enhancing software from edited pre-recorded auditions." British papers like The Telegraph do not seem satisifed:
The trouble with the auto-tune controversy is that, for perhaps the first time, The X Factor has inadvertently allowed the audience to catch a glimpse of how the machinery works. It pretends towards transparency, and trades on the illusion of being a democratic contest that allows undiscovered talent to flourish. And viewers have been prepared to take it on their own terms, as long as they put on a good show. But now they've been caught in the act. Which makes it that bit harder for audiences to suspend their disbelief.
[Deadline]