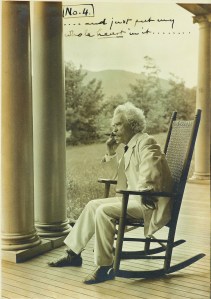 Intellectuals, unite. This fall, the ideas and ideologies will be flying at New York museums. Here's a look at some of the more important, or interesting, lectures and readings coming up.
The Morgan Library & Museum
Reading Mark Twain
Tuesday, Sept. 28, 2010, 6:30 p.m.
$30 for non-members
As part of its commemoration of the 100th anniversary of Mark Twain's death, the Morgan Library presents three writers who have, in their own way, aspired to Twainness. Toni Morrison represents the serious novelist, Frank Rich the social critic and Fran Lebowitz the literary gadfly. Put them all together, and you'll have a nice facsimile of the great man himself–excepting the mustache, of course. Ten points to any wag who can make them discuss Twain's celebrated speech, "Some Thoughts on the Science of Onanism," a favorite of 14-year-old boys.
New Museum
Gysin's Ghost: Poetry Marathon
Saturday, Sept. 25, 1 p.m.
Free with museum admission
In September, the New Museum hosts a day long poetry reading–an event whose oh-so-downtownness is meant to be in keeping with the current exhibition: a retrospective of the works of Brion Gysin, heppest of the hep beats. His most striking piece on display is the Dream Machine, whose flickering lights are meant to be viewed with one's eyes shut. As poets Kenneth Goldsmith, Bernadette Mayer and Anne Waldman read, feel free to leave your eyes closed and imagine.
The Museum of
the City of New York
Who Broke
New York?
Wednesday, Sept. 15, 6:30 p.m.
$12 for non-members,
reservations required
There was a moment when everyone liked John Lindsay. Lanky, handsome, with the amiable patrician cluelessness of a Gary Cooper character, his mayoralty was undone by a snowstorm and looked even sillier in retrospect, as his policies ushered the city into fiscal quicksand. But though it's tempting to blame the WASP, 1975 was not wholly Lindsay's fault. The Museum of the City of New York, as part of an ongoing attempt to rehabilitate the tall man's legacy, discusses.
www.mcny.org