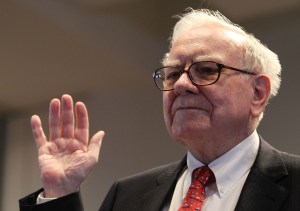 "I've long stated that I enjoy making money, and I enjoy giving it away," T. Boone Pickens said in his letter pledging to give roughly $200 million to charity. "I like making money more, but giving it away is a close second."
He is one of 40 super-rich people and families who, after peer pressure from Warren Buffett and Bill and Melinda Gates, recently pledged to give away more than half of their wealth to charity. The Journal says that many of these Mr. and Mrs. Moneybags (mostly Mr.), whose ranks include Michael Bloomberg and George Lucas, would have likely donated that sum away anyway, following their past giving trends, and that the Giving Pledge only makes their generosity public.
But Mr. Buffet pointed out the value of high-profile giving.
"If Carnegie and Rockefeller hadn't done what they'd done, there'd be less philanthropy in the United States today," he said.
Here's how the modern-day Rockefellers explain their generosity:
"Our view is fairly simple," eBay founder Pierre Omidyar said. "We have more money than our family will ever need."
"We want to leave our kids a different kind of inheritance, an example of at least trying to lead a worthy life," investor Tom Steyer said.
"I believe the philanthropic contributions I'm now making are as much gifts to my children as they are to the recipient organizations," said Mr. Bloomberg, who has pledged "nearly all of my net worth."
"When I was in high school, I felt like I was in a vacuum, biding time. I was curious, but bored," said Mr. Lucas, who has pledged "the majority of my wealth to improving education."
"I don't measure success in numbers, but I consider my contributions of more than 1.3 billion dollars to various causes over the years to be one of my proudest accomplishments and the best investment I've ever made," Ted Turner said.
"I know the meaning of enough," Blackstone co-founder Peter Peterson said, quoting Joseph Heller.
Oracle CEO Larry Ellison blames Mr. Buffett. "Warren Buffett personally asked me to write this letter because he said I would be 'setting an example' and 'influencing others' to give," Mr. Ellison said. "I hope he's right."