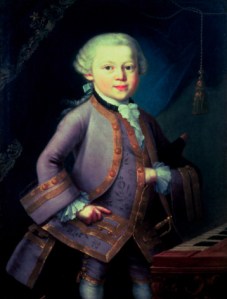 Ladies and gentlemen, please turn on your cellphones. And take out your laptops while you're at it.
Those aren't the usual instructions for an audience at a production of Mozart's opera "Cosi fan Tutte," but that was essentially what a collection of anachronistically opera-philic technocrats were told to do at the Gershwin Hotel Tuesday night.
A troupe called operamission is urging viewers to use their phones, laptops, iPads and other digital devices to blog and tweet during the staging of the 220-year-old show. (We thought they'd never ask.) The production — "a free-form amalgam of a lab, a jam session, and a cabaret" — features a "full orchestra, unrehearsed, assembled on the spot," and, according to a press release announcing the show, "Twittering musicologists will be in attendance to facilitate access to pertinent sources such as manuscripts, letters, and memoirs of both Mozart and Da Ponte via social media." The troupe is showing the opera in four 30-to-40 minute parts over a span of four days, lest interested parties may be turned off by the prospect of a three-hour show in an age of three-minute YouTube videos. The opera runs for three more nights this week at the Gershwin Hotel on 7 E. 27th St.