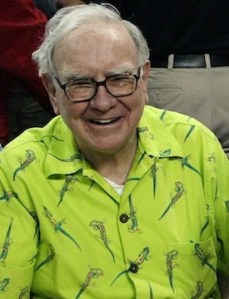 In today's Observer, I wrote about the strange wave of hedge fund retirements. Between Stanley Druckenmiller's now-famous letter, Arthur Samberg's collapse, Steven A. Cohen's dour Vanity Fair interview, Paolo Pellegrini's failure and the retirement of Richard Grubman (the key-thrower, allegedly), it's been a strange summer.
But one important thing to keep in mind is that farewells from big investors don't always mean the end of the line.
In May 1969, when he was a 48-year-old millionaire, Warren Buffett wrote a heavy-hearted and sweetly apologetic letter to the members of his eponymous partnership, warning of his "intention to retire." He complained about the "seemingly barren investment world" and the "increasingly short-term oriented" speculative market. That environment, he said, had "generally become more negative and frustrating as time has passed."
He even sounded worried his age was catching up with him: "Maybe I am merely suffering from a lack of mental flexibility. (One observer commenting on security analysts over forty stated: 'They know too many things that are no longer true'.)" As the letter goes on, he gets more self-critical. "One final objective I would like very much to achieve (but which just isn't going to happen) is to go out with a bang. I hate to end with a poor year, but we are going to have one in 1969," he says. "I am not attuned to this market enviornment, and don't want to spoil a decent record by trying to play a game I don't understand just so I can out a hero."
He doesn't blame colleagues. "Documenting one's boners is unplesant business," he writes. "Our poor experience this year is 100% my fault."
A year later, he became chairman of the board of Berkshire Hathaway.