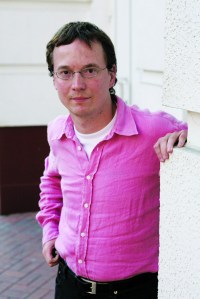 Sergey Skaterschikov has an unusual specialty: art-market analysis. Almost unheard of two decades ago, it is a rapidly expanding field. But the Moscow-born Mr. Skaterschikov's particular expertise is the Russian buyers who have played an increasingly pivotal role in the past five years of art buying, especially at the top end. With sponsors that include Russia's largest commercial bank, Alfa, he founded the Insiders Club in Moscow, an art discussion group for the high-net-worth set.
His six-year-old company, Skate's Art Market Research, has a partnership deal with collector Peter Brant's Brant Publications and a database of the 5,000 most expensive artworks. It rates the market performance of artists, produces research reports for collectors on individual paintings and runs an art-stocks index based on the few publicly traded art-business companies.
Here, he looks at what's going on in the art market.
The Observer: The art market has been unexpectedly strong so far this year, at least in spots (see the related story on page 52). That surprised you?
Mr. Skaterschikov: Well, I didn't expect a recovery of the art market in the first half of the year [but there's] a wealth-preservation quality of art. The stock market volatility of art made people very concerned about the legitimacy of the traditional investment process. They saw no safe place for their capital. … It really hurt with the euro going down so rapidly; it was a very chaotic situation for investors. [Overall, the total spending on art was not large, but] what for mainstream capital market investors would be a trickle, in the art market is an avalanche.
The strong sales haven't, by and large, spread to art galleries. Why?
There are significant liquidity gaps now in the art market. There is no liquidity for Hirst right now for pieces above $5 million to $6 million, and it became well known. That is a big blow to the contemporary art market. [The situation is similar] for Koons and Murakami. … If that continues, people will continue questioning the chance of wealth creation [in art].
You study artist's sales patterns. Who is underpriced?
De Kooning has not had the limelight [some of his contemporaries have had]. Georgia O'Keeffe, this is all a prelude to what we're going to see. … She should be one of the most expensive American artists … and is already the most expensive female American artist. [We see a] very strong market for her going forward. Russian Natalia Gonsharova. She is the most valuable female artist in our rank list. It surprised me. She was not part of our textbooks in school … and in the Soviet Union, everybody had the same textbooks. [Gonsharova was a member of the Russian avant-garde in the early 20th century and became famous in Paris for her work with Serge Diaghilev and the Ballets Russes.]
How much of a factor have Russian buyers been in the boom? When did they start buying?
Russian buyers have been consistently important through the past few years; even in [the downturn of] '08 and '09, they were buying art. It started in late 1990s with the first significant collections starting to be built. It was driven by the 1998 crises in Russia-there was a huge wealth in Russia and it was discovered they could lose it-and much of this was first-generation money. But [Russian buying and buying by collectors from the former Soviet Union] really took off in 2004, 2005. … They started to pay attention to the market.
Tell us about the Insider's Club.
The idea behind the Insiders Club is that, by now, the Russian elite is … Well, there is a lot of entertaining going on but very little quality conversation on issues of culture and money. On the one hand, there is capital available to culture right now, but it's not being spent wisely, and there are not many sustainable culture initiatives. The overall concern is that the Russian buyer is known as a crazy buyer who would pay a premium for not knowing or not understanding. There is more of an understanding now of you have to know before you spend.
Who's in it?
We invited 90 high-net-worth individuals. The list came from Sotheby's, Sotheby's realty, Swiss banks-but they normally don't like to be named-and Alfa. We had David Yakobashvili [one of Russians major art collectors]. … Others, most with $80 million to $200 million, and we had three billionaires.