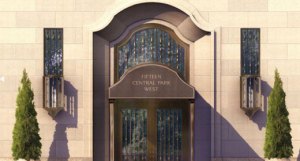 Hip-hop clothing mogul Joseph Betesh has sold his home at 15 Central Park West for $11.39 million, city records show. Mr. Betesh, who's grown Dr. Jay clothing into an urban clothing phenomenon, bought the 28th-floor condo in 2008 for $5.6 million.
The purchase took Mr. Betesh far from his roots in the South Bronx to the spectacularly luxurious building on the park. Past and present tenants include Daniel Loeb, Sting, Madonna and Lloyd Blankfein.
The buyer is socialite and philanthropist Gina Lin Chu.