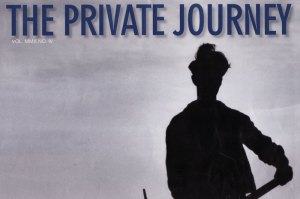 Jim Kerwin is launching a magazine targeting the very rich at their most luxurious–in the air.
Mr. Kerwin, whose Kerwin Communications serves as an ad agency for high-end brands like Audemars Piguet and Chopard, is debuting The Private Journey, a magazine solely for high fliers.
"The Private Journey is only available on private jets," Mr. Kerwin said. "It's not even available in the terminals–it's only on the jets. So the only way you really see the magazine, or know about the magazine, is if you are flying private."
This makes the magazine's choice demographic–those with an average salary of $9.2 million–extremely niche, but also immensely precise. And entirely captive. "There is no throwing the magazine overboard. That's the beauty of it," he said. "Once the magazine is on the jet, you're housed there with the people who are flying, so it's a pretty amazing audience."
And one that spends. General Aviation Manufacturers Association statistics calculate that the average passenger in a private jet is likely to spend more than $600,000 a year on luxury goods and services. Mr. Kerwin's magazine aims to capture part of that.
But the title, launched in conjunction with New Jersey-based Roaring Thunder Media, is not solely about gloss. Though private-jet travelers have a 70 percent-30 percent male-female split, Mr. Kerwin is not aiming for what he calls "another guy's magazine."
"You don't need to come to us to look at another car or learn about cigars," he said. "That's the usual thing that most of these magazines do. I think that's really quite boring."
The magazine's first issue includes a story on Arnold Schwarzenegger's After-School All-Stars program, an article on sushi by Travel Channel's Andrew Zimmern and a story on Van Morrison. "We're really trying to do things a little bit differently when were are talking to this ultra-high-end consumer," Mr. Kerwin said.
–Ricardo Bilton