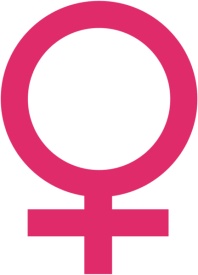 Democratic attorney general candidate Eric Schneiderman is up in Albany today receiving the endorsement of Planned Parenthood and continuing to whack G.O.P. nominee Dan Donovan on the abortion issue.
"Even in New York, we can never let our guard down," Schneiderman says. "As a pro-choice Attorney General, I will stand up for all civil rights and challenge anti-choice injustice wherever it exists."
The endorsement comes as some wonder–including Donovan himself– how much a state attorney general can effect abortion policy, since, at the moment at least, abortion is a federal issue. But advocates of a woman's right to choose note that A.G.'s can aggressively prosecute those who block access to abortion clinics, oversee hospital mergers, and can stand as bulwark against legislators who try to overturn abortion rights (an unlikely occurrence in New York, admittedly.)
Donovan however is unwilling to cede the women's vote to Schneiderman today. His campaign is hitting the Manhattan state senator for a bill that it says is stalled in the codes committee that he chairs which Donovan claims would crack down on deadbeat dads by forcing them to set aside money for child support each month or risk going to jail.
The Donovan campaign says that current child-support law allows delinquent parents to escape criminal liability because prosecutor's must prove that the parent has the ability to pay, while the bill before Schneiderman's committee would make parents prove their inability to pay.
"State Senator Schneiderman, a career Albany insider who has never prosecuted a single case, once again let politics get in the way of helping prosecutors, and instead sided with – of all people – dead beat parents," says campaign spokeswoman Virginia Lam. "How can you claim to champion women's rights, when you aid and abet dead beats who take advantage of women?"
UPDATED:
Schneiderman spox James Freedland answers Donovan:
This is the second time in a week Dan Donovan has misread a bill and then desperately and inaccurately attacked Eric Schneiderman. First Donovan pushed a domestic violence bill that failed to require arresting the abuser (!) and now he's pushing a deadbeat parent bill that while well-intentioned, fails to criminalize the failure to pay when ordered by a social service agency. While Mr. Donovan continues to be confused by reading legislation, one thing that isn't confusing is this: Dan Donovan is on the defensive today by women's rights groups for his opposition to women's health care and freedoms, and Donovan's clumsy attempts to distract from this campaign problem have fallen flat once again."
And from Donovan spox Virginia Lam:
District Attorney Donovan believes the Attorney General is duty-bound to enforce the law as written and intended, and that includes a women's right to choose. Women's reproductive health rights are strongly protected in New York by law, period. That will not change when Dan is elected Attorney General. State Senator Schneiderman knows this, as do the people of New York State, which is why voters will reject this poor attempt to distort Dan's record.
dfreedlander@observer.com