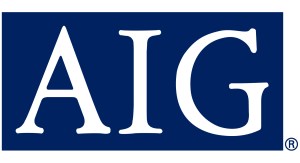 As it continues its efforts to sell off assets to raise money to pay back the monstruous sum it owes the Feds, AIG is gearing up to sell two of its Japanese life insurance businesses to Prudential, The Wall Street Journal reports.
AIG could make somewhere between $4 billion and $5 billion from the sale of both units, The Journal said.
Formerly a Wall Street titan, AIG was crippled during the 2008 financial panic and essentially forced to go on life support. The firm currently owes the government more than $90 billion. AIG had previously tried to sell its AIA Asian life-insurance unit to Prudential for $35.5 billion. Prudential shareholders thought that price was too steep, and then the deal completely fell apart when AIG rejected Prudential's counter-offer of $30 billion. Now AIG is filing for an initial public offering of AIA shares. By selling a 50 percent stake in the firm, AIG could raise somewhere around $15 billion.
AIG has lately made progress in raising capital to get out of Uncle Sam's back pocket; it has a deal in the works to sell its American Life Insurance Co. to MetLife for $15.5 billion. Still, not everything has gone completely smoothly. In addition to the botched AIA sale to Prudential, Taiwan regulators have blocked the sale of AIG's Nan Shan insurance business to China Strategic. That deal would have been worth $2.15 billion.