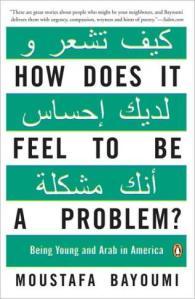 Moustafa Bayoumi, who found himself in a little bit of controversy last week when his book about young Arabs in America, How Does It Feel To Be A Problem? was attacked in the right-wing blogosphere, had high praise yesterday for Mayor Michael Bloomberg and Manhattan Borough President Scott Stringer.
Appearing on the liberal talk show "Democracy Now," Bayoumi said:
It's very important to emphasize the people of good conscience in this country who are actually standing up to oppose this kind of anti-Muslim sentiment, anti-Muslim fervor that we see. There are many. And what we need to have actually is many more, particularly from the political leadership in the county. They have been very cowardly in being willing to stand up for the fundamental principles, particularly the free exercise of religion and I think its important in that regard to highlight people like Mayor Bloomberg and Scott Stinger and others… who have spoken out eloquently for the rights of Muslims
Bayoumi's book is required reading for all students new to Brooklyn College, and one alum said that he cut the school out of his will for assigning the book. The book is about giving voice to the experiences of American of Middle Eastern heritage living in the U.S. after 9/11.
Full video below. Skip to minute 57 or so.