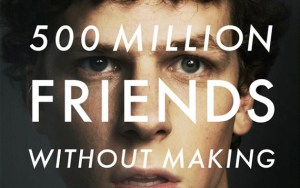 After Mark Zuckerberg's announcement that he would donate $100 million to Newark schools, the Observer remarked on the timing of this gift. Zuckerberg will be talking about the donation on Oprah today, a few hours before the premier of The Social Network at the New York Film Festival, a film in which he is portrayed as a bit of a monster.
But now David Kirkpatrick, who wrote the Zuckerberg friendly book, The Facebook Effect, reports that Zuckerberg and Co. didn't want to announce the donation for fear of seeming crass. The poor timing was the all idea of Newark Mayor and New Jersey Governor Chris Christy.
An insider told Kirkpatrick that the pols insisted the money be announced now, "In order to sync up the announcement with other events that were important to the potential revival of Newark schools." That's a funny rationale, since the negative press about the donation's overlap with the film is pretty sure to drown out any news about good works at Newark schools.