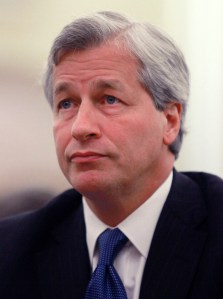 Drive another nail into the coffin for BlackBerry maker Research in Motion. According to Bloomberg, two big banks, JP Morgan Chase and UBS, may soon allow their employees to access corporate email via the Blackberry's arch rival, Apple (AAPL)'s iPhone.
JP Morgan and UBS together have more than 280,000 employees. But what's at stake may be larger than that: The BlackBerry may soon be usurped as the standard-issue tool for people who need to be constantly sending and receiving emails. And that's on top of a recent analyst designation of the BlackBerry as "yesterday's phone," a stock price that's fallen 35 percent so far this year and a ban on the device by Saudi Arabia.
Is it possible Jamie Dimon simply got tired of playing Brickbreaker?
Shares of Research In Motion aren't taking the news well. They're down 2.7 percent at $43.82 in late morning trading.