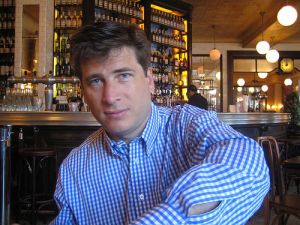 John Borthwick, CEO of the technology incubator Betaworks, is the man behind some of NYC's hottest web properties. Today he shared his thoughts on creating great products with Read Write Web, and it wasn't pretty.
For Borthwick, success these days is all about speed. "Innovation is changing. The costs of starting a company are falling at an incredible pace. Matched with that is that the cost of scaling a company is dropping."
Betaworks watches their products closely during the alpha stage. If something isn't working, "We know when to take it out back and shoot it." Betaworks first effort, Findings, for example, didn't catch on. The project was killed, but its failure was a springboard for the company to develop the very successful Bit.ly.
Looking to the future, Borthwick highlights two big trends. One is the real time web, which he sees as a game changer over the next decade. Betaworks startup Chartbeat is a hot property in this space.
The other thing Borthwick is watching is the increasing growth of apps and the walled garden mentality that surrounds them. "Everything we're building here is predicated on an open web architecture."
Steve Jobs, you might want to stay out of Borthwick's backyard.