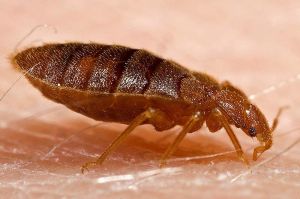 Bedbugs are bad news, unless you're in the business of fighting them. Info from New York startup Panjiva highlights a new winner – mattress protectors.
Panjiva studies big sets of data on international trade. It acts as a sort of dating service between U.S. companies and foreign suppliers. It's web 2.0 applied to the oldest forms of business.
CEO Josh Green just wrote a blog post on one of bedbugs' big beneficiaries, the makers of mattress protectors. According to Panjiva's data, shipments of these these puppies have nearly tripled in the last three months.
Sleep tight!
P.S. – Will the bedbug invasion make Google employees work for startups?