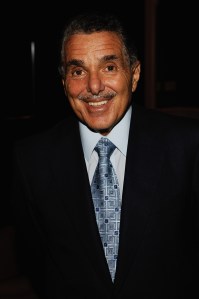 Billionaire California supermarket tycoon Ron Burkle has failed in his bid to move in on Barnes & Noble. The monster bookstore chain announced today that Len Riggio, the majority shareholder, will remain chairman, while David Golden and David Wilson will snag seats on the board, Marketwatch reported. Burkle's Yucaipa Co. had been engaged in a court battle to nix a "poison pill" that prevented it from amassing more than 20 percent of the shares.
A statement by Yucaipa maintained that the bulk of shareholders would have preferred Burkle to take over, and accused Riggio of putting his own interests before those of the company. Riggio, in a statement, said the company is "very pleased by the shareholder support we have received."
Burkle is known for his Hollywood swagger, which has allowed him to inhabit the same circles as Leonardo DiCaprio and Bill Clinton.
Barnes & Noble stock was down 3% today.