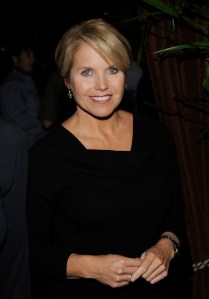 CBS is not happy about Rebecca Dana's article yesterday forecasting further layoffs at the network this fall and chronicling the trouble following this Februrary's cuts.
"Predictions of CBS News' collapse is a perverse hobby for some writers and they are tiresome, unoriginal and always wrong," a spokesperson for the network told Steve Krakauer today.
Ms. Dana wrote about Katie Couric for The Observer in 2007, four months after the former Today Show host began anchoring the CBS Evening News.
"If news is broccoli," Ms. Couric said, aiming her fork in the direction of her plate, "then our job is to make it more appetizing to people, so more of them want to eat it."
Ms. Dana reported yesterday that nobody at the network has been able to get new business cards since the spring because the person who handles the orders was laid off. That's "nonsense," according to the spokesperson. And Ms. Dana's suggestion that CBS News producers are encouraged to save the network money by not making calls from their BlackBerries is "absurdly inaccurate."
"[I]n this case even the article's purported evidence of decline is a ridiculous series of outright fabrications and distortions," the spokesperson said.
Maybe the sources in Ms. Dana's story were especially disgruntled staffers (business cards — it's not the end of the world, even if it's true), but there isn't room for much distortion. The CBS Evening News has seen its worst ratings in 20 years this summer. And, as for the rumored cuts this fall, only time will tell.
Read: Katie Go-Nightly