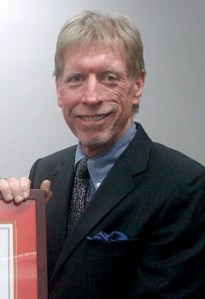 Orla Healy, longtime features editor at the New York Daily News, called an early meeting today and asked that "more people than usual attend," reports Foster Kamer at the Village Voice. "This is going to be the shortest meeting ever," a tipster to Kamer reported Healy as saying. "I just got fired."
The respose to the announcement was, at first, "absolute silence." This silence has now turned into "trading celebratory emails and planning parties," Kamer reports from another source.
Healy came back to the Daily News in December 2005 after having left the paper to do time at magazines and rival New York Post. By February 2006, Gawker was already calling Healy's new tenure at the tabloid a "shock and awe" campaign and attributed the departures of two features editors to her ways in the newsroom.
In the meeting, Healy apparently made reference to her shaky rapport with her coworkers, according to one of Kamer's sources: "She said, 'I've enjoyed working with all of you… for the most part.'"
William Goldschlag, managing editor for politics at the paper, is also on the way out, Gawker reports. Chris Rovzar at Daily Intel, himself a former Daily News writer under Healy, suggests that the exodus is only the beginning of the shakeups that will come under new editor Kevin Convey.
"We hear he's been 'keeping his cards close to the vest' up until now, and this probably signals that he's ready to play a hand or two," Rovzar writes. "Or at least cut the deck."