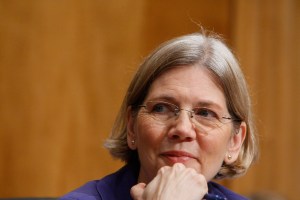 Consumer advocate and designated setter-upper of the new Consumer Financial Protection Bureau Elizabeth Warren made $90,000 doing legal work in a class-action suit against large U.S. banks including Citigroup, J. P. Morgan Chase and Bank of America, Bloomberg reports. She did the work while she was head of the Congressional Oversight Panel
This is highly questionable, ethics-wise, according to law professor Richard Painter, who worked in George W. Bush's administration as chief ethics lawyer. "It's highly inappropriate in a position that has this much power," he told Bloomberg.
Warren takes a different view. She says that the reports she wrote as part of her consulting gig didn't contain anything she hadn't said in public, and that she cleared the work with an ethics commission before joining the oversight panel.
mtaylor@observer.com
Twitter: @mbrookstaylor