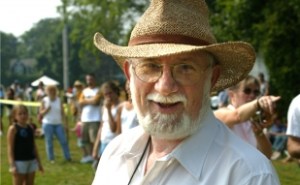 Manhattan Media, owner of New York Press, announced today that it has bought Dan's Papers, the free Hampton's weekly, from Brown Publishing.
The eponymous Dan Rattiner will remain the paper's president and editor-in-chief. When Brown Publishing filed for bankruptcy in May, Mr. Rattiner assured readers that his paper wasn't going anwhere
"Brown's bankruptcy is not about shutting down and selling off the pieces. In fact, everything will be proceeding as normal," Mr. Rattiner wrote on the paper's website. "Instead, this action is about shedding much of this long-term bank loan."
Richard Burns, the chairman of Manhattan Media, said that even during Brown Publishing's struggle with bankruptcy, Dan's Papers never stopped making money.