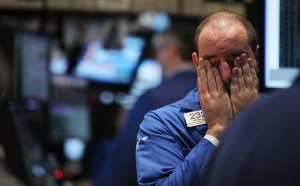 Nanex, the electronic-trading research firm that has been providing much of the analysis of the May 6 "Flash Crash," says that a few trading firms may have intentionally caused the massive selloff. This assessment contrasts mightily what Gregg Berman, head Flash Crash investigator for the Securities and Exchange Commission, said last week.
The latest Nanex report (helpfully blogged about by The New York Times) says that "crop circle" trading patterns call into question the notion that the crash was an accident and not something more sinister. As for what may have caused the crash, Nanex founder Eric Hunsader says the sale of $125 million in index derivatives contracts on the Chicago Mercantile Exchange and then a sale of exchange-traded funds, or ETFs, on other exchanges came right before the crash.
Nanex also observed a giant increase in buy and sell volume shortly before the index derivatives and ETF sales, which might have caused the crash. Nanex says this revelation begs additional questions, including: Were the sales of derivatives and ETF's coordinated?; and was the selling that led up to the derivative and ETF sales coordinated? Nanex says it can't answer those questions because it doesn't have access to brokerage account data.
In any case, the crash itself may not have been deliberate, but rather an unintended consequence of attempts to slow down one market and then profit from the price differentials created on other exchanges, The Times says.