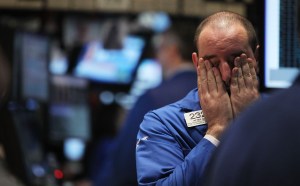 The May 6 flash crash rattled the stock markets, prompting investors to make large-scale withdrawals from mutual funds and other vehicles and creating the impression that exchanges are dominated by unpredictable, rapacious computer traders. In the months since then, more than a dozen individual stocks have experienced near-instantaneous spikes or dives. Each new bizarre event harkens back to the frightening spring day when the Dow Jones Industrial Average lost almost 1,000 points in mere minutes.
The level of high-frequency, computer automated trading going in the markets may mean that these wild fluctuations will become routine. The new circuit breakers put in place to prevent them have helped, but not enough to wholly restore investor confidence.
Here's a collection of some of the worst stock moves to result from this new breed of market mania: 10 Mini Flash Crash Stocks.