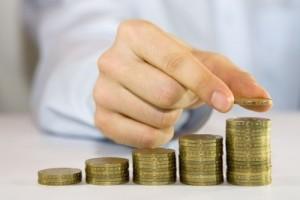 Venture capitalist Fred Wilson learns a lot from the commentors on his blog, A VC. They get him up to speed on companies and make it easier to keep up with the flood of young entrepreneurs pitching him their ideas. His readers prepped him for his role as a judge at the Web 2.0 Expo last night.
"An evening like that makes me think that the crowdfunding model has legs," he wrote in a post today. "I've been tapping into your collective wisdom for over seven years now. It has made me a much better investor."
Wilson sees crowdsourcing as a great way to manage high volumes of information. And the success of companies like NYC based Kickstarter makes him think that a distributed funding model is possible.
"The part of the crowdfunding model I have not figured out is the investment management part. I spend less than half of my time looking at new opportunities. I spend the majority of my time working on the companies we have already invested in. That is not something you can crowdsource. Not everyone has the experience and leadership skills to be a strong and valuable board member."
It's possible that Wilson is just paying lip service to his fans. But it's not so far fetched to imagine a model in the near future where the most diligent participants on Wilson's comment board earn the opportunity to invest, if not the right to manage, in venture funded companies.