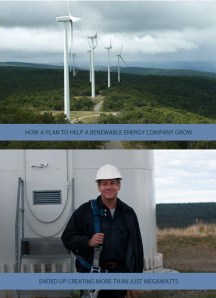 To combat its image as a hive of profit-hungry, ethically challenged brainiacs, Goldman Sachs is kicking off a national advertising campaign today.
The PR push includes full-page ads in today's New York Times and Wall Street Journal. As the campaign continues into 2011, Goldman will buy ads in other national, regional and local newspapers and put banner ads on Web sites. So far, the ads highlight Goldman's facilitation of entrepreneurship and innovation. Today's ad involves windmills, a guy with a construction hat, and the phrases "renewable energy," "a clean energy future," "good for the environment" and "good for local businesses and communities."
The Times points out that Goldman took out ads after its 1999 initial public offering. That time, though, the idea was to gin up interest in Goldman as an investment-banking powerhouse.
mtaylor@observer.com
Twitter: @mbrookstaylor