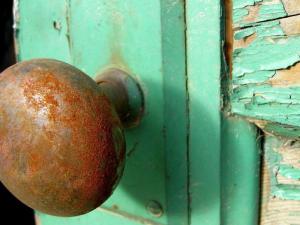 We have all experienced it. You are looking for a two-bedroom in Fort Greene that allows cats, but somehow you find yourself touring a windowless four-bedroom in Crown Heights across from an abandoned lot/shooting gallery. As you leave, your broker tells you that actually there are no pets allowed.
But, alas, your days of tricky brokers and endless perusal of postings with little or no semantic value could be on the wane. With an ebay-like system for rating brokers and a proprietary algorithm to streamline your search, Nakedapartments.com is on a simple, though as-yet incomplete, quest: making your apartment search easier. And with addresses and pictures that pertain to the apartment actually for rent, they are off to a good start.
"Every renter is worth so much," said Joe Charat, CEO of Nakedapartments. "On average, a new renter represents $3,800 in broker fees alone. That should translate to a good experience." No arguments here.
And though it still has some kinks to work out, Nakedapartments is on its way to accomplishing its modest goal, as evidenced by a slew of happy renters and brokers, excited to put Craigslist behind them.
The site pushes brokers and landlords to lower fees to renters, and asks brokers to pay a small fee to return customers' inquiries. In return, renters are providing market data on which brokers they like best.
For Andrew Shults, 23, who used Nakedapartments to find his Upper West Side abode, the key was finding the right broker. "It's such an annoying process, but if you find a broker with experience it makes the process, which still sucks, much, much easier," Mr. Shults said. "My hope is they will build up enough feedback that you can go and see which brokers work in your area, and find one that everyone likes and use them."
THE SITE LAUNCHED in September of 2009, and Mr. Charat became CEO in July. Though not a native New Yorker, he decided to tackle the city's rental market because he saw two things: a huge market and a huge problem.
Mr. Charat thinks the reason finding an appropriate apartment or broker can be so challenging is because of the fact that broker fees are 12 percent across the board, and there is no difference in fees for varying service. "With a dentist you pay more for more expertise… In the apartment-renting space you are paying the same for a day of experience vs. 10 years," he said. The world of brokers can be hard to parse, but his resource should help take away some of the pain.
"I have encountered a million brokers in New York, some on Naked, that are super pushy, rude, impatient, and impersonal," said Anna Key, who recently found her apartment on the site. But she eventually found one who "bent over backwards for her," after significant shopping. Verified locations helped her separate the wheat from the chaff.
Robin Bruce found her apartment in two days on Nakedapartments.com. "It was so refreshing because the pictures I saw online were the same apartments I saw in person," said Ms. Bruce. One of the most important things for her was remaining anonymous while seeing listings she felt were in fact indicative of the market.
Brokers seem to approve of Nakedapartments for the most part as well. "The clients I get on Naked are of a higher quality than those I get on Craigslist," said Sarah Tickal, an agent with AG Estates. Sofya Blinder, of Rapid Realty, has had about 165 inquiries from renters on the site, met with 15 or 20 of those clients, and rented to approximately 10 of them. "It's a time-save, a pre-screener," she said, "and the fact that you can't put in a title eliminates all these crazy catchphrases."
Ms. Blinder says that Craigslist has become useless, with duplicate postings and many brokers posting in the "owners" section. On the other hand, Nakedapartments is interested in the renter's experience– they do not tell brokers how to game the algorithm. "I get it; brokers are shady," concedes Ms. Blinder.
There some kinks yet to be worked out. More reviews are needed before the site can provide a comprehensive review of brokers and salespeople, and Ms. Blinder says not understanding exactly how the site works can be a pain. But, in general, users compliment the interface and say they would use the site again. "The site functions well and is consistent," said Stephanie Teng, a graphic designer who found her home through a broker she met on the site.
Of course, with a ubiquitous problem, you will see multiple solutions: there is plenty of competition. There are the obvious—sites like Craigslist, Streeteasy and trusty print dinosaurs like the Voice and The New York Times—and newer players like Urbanedge.com, which seeks to streamline apartment shopping by connecting landlords directly to tenants.
The self-assured Mr. Charat sees this as a good thing. "They are going to help us find the best platform; we welcome competition." But what sets his site apart, according to Mr. Charat, is that it will always be free to, and prioritize the experience of, renters.
In a city with around 60 percent of the population renting, that seems appropriate.
Guelda Voien last wrote about singletons in FiDi for Observer.com.