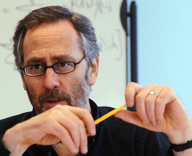 D. E. Shaw, the brainiac hedge fund with flexible hours and no dress code, has cut 10 percent of its staff, according to a report by Institutional Investor.
Institutional says that around 150 people have been let go, as the company's assets have dropped by half over the past two years.
A D. E. Shaw Spokesman said, "The D. E. Shaw group has taken steps to strengthen our business and maximize value for our investors over the long-term."
In addition to its founder David Shaw, the company has also employed newly departed National Economic Council director Larry Summers. Amazon CEO Jeff Bezos also used to work there. And now, the company has apparently graduated 150 additional future luminaries. Best of luck.
(h/t Bloomberg)
Related: Larry Summers' Greatest Showdowns
mtaylor@observer.com
Twitter: @mbrookstaylor